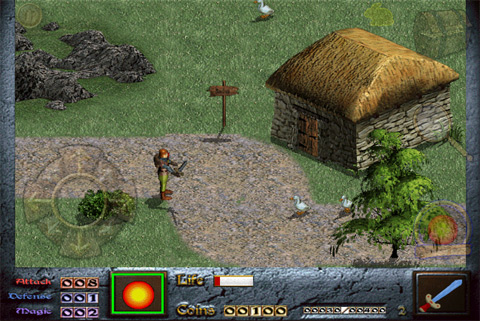 Ok, back from vacation and focusing on finishing up Dink!
I've sent out the first beta (universal binary for all iDevices)  – hoping to hear it works ok.  In the meantime, will run through and apply some more features and fixes, and also see if I can get out a PC version.
One click DMOD installing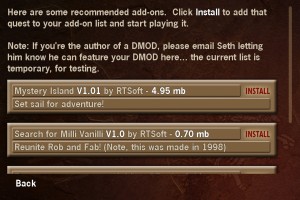 One nice new feature is the ability to perform 1-click DMOD install/play from a "browse" menu directly inside the game!
If you're interested in joining the Dink beta, it ain't too late, drop me a line with your device UDID.