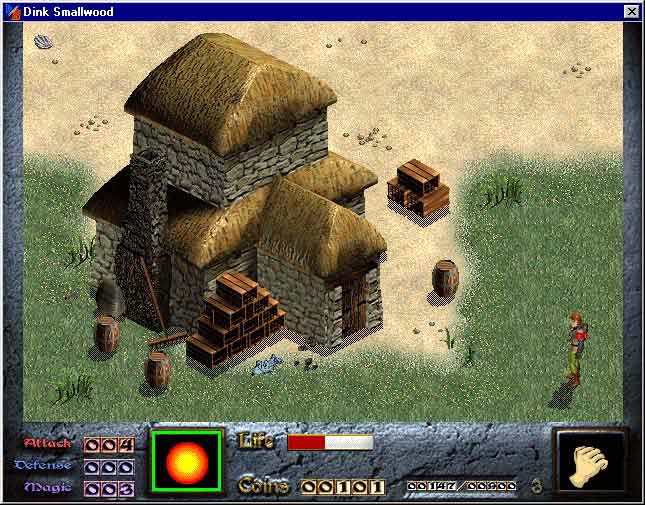 Thanks to a herculean voting campaign by "iamnobody2", Dink has stirred up enough votes to be chosen for the Kououshi live playthrough!
What does that mean?  It means you can hear a funny and expletive filled commentary as Dink is played through and make smart remarks in irc while it happens!
Or, if you miss that, you can watch the archived versions (they are at the bottom).