Inpainting tests
Inpainting is a technique where you start with a picture (in this case me) and ask the AI to replace a specific part of it. My first test was to try to add a second nose to myself, so I could smell things better. (All pictures/modifications created with OpenAI's DALL·E 2 – all "original" pics used for inpainting are owned by me)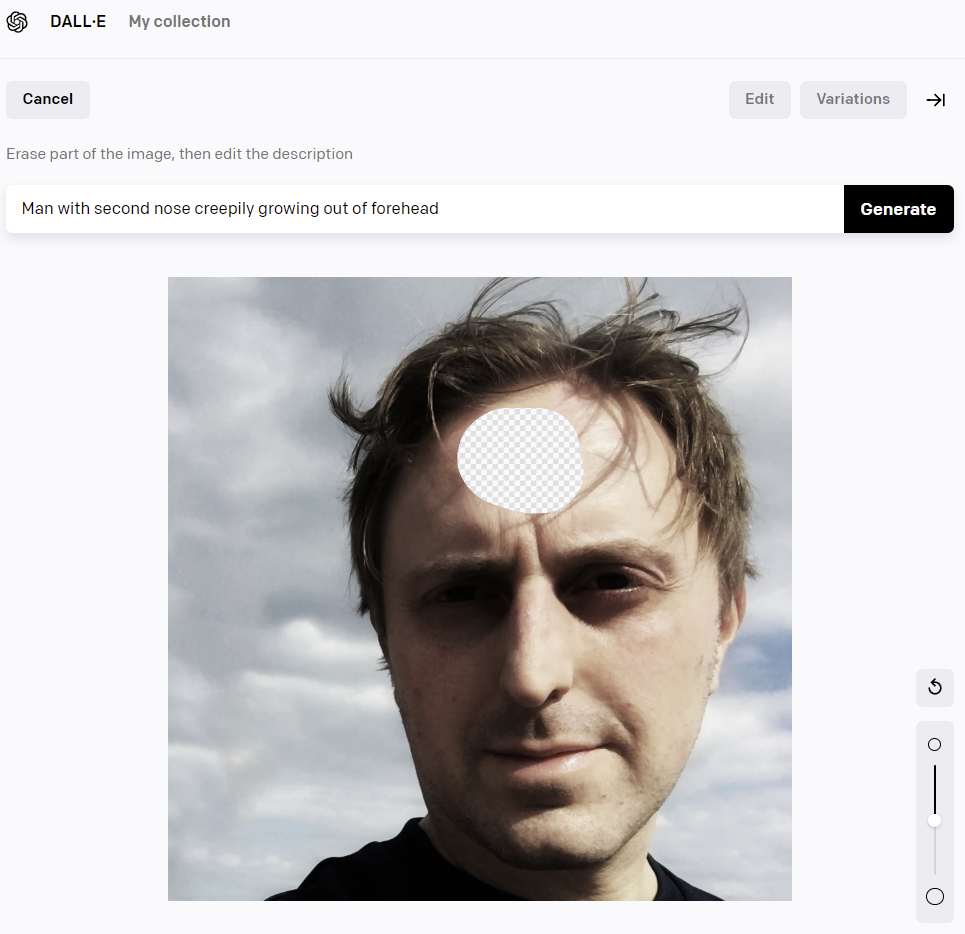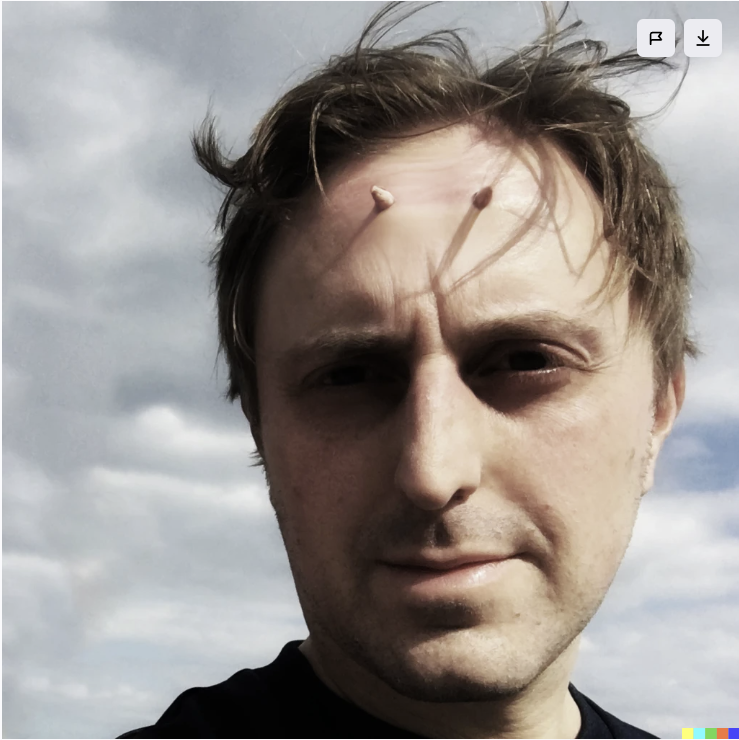 Um, not what I was going for.
Let's stay away from the face and try to change Akiko's dress. I use the brush to remove the area below her neck, slightly larger than the area of her dress.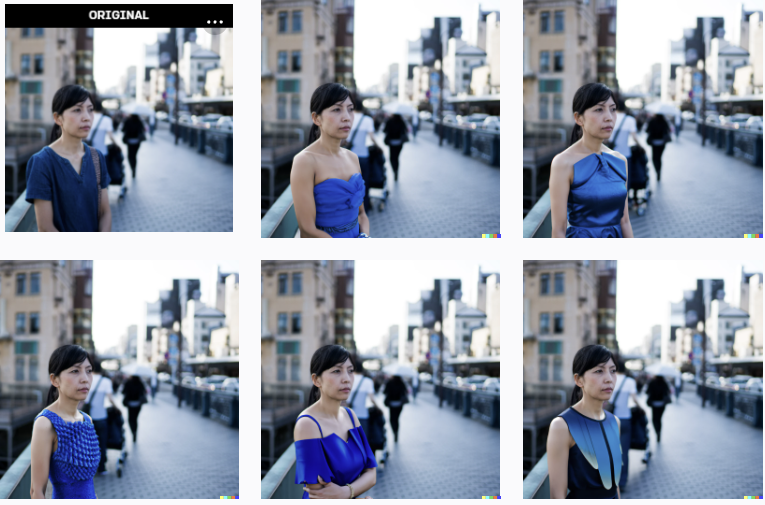 Incredible. It also filled in small parts of the person/stroller that is out of focus behind her as needed.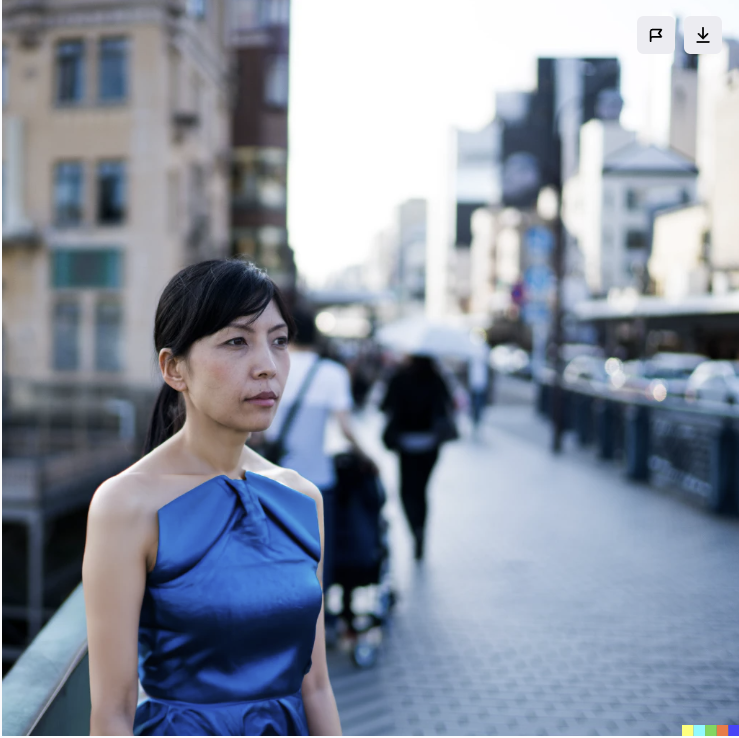 Another test. We'll replace my son's baseball glove with a pizza.
These results aren't as convincing (I should have given it more arm to replace for a more natural pose I think), but I do appreciate how it was able to add missing detail to his hair after the glove was removed.
Well, you know what I have to do…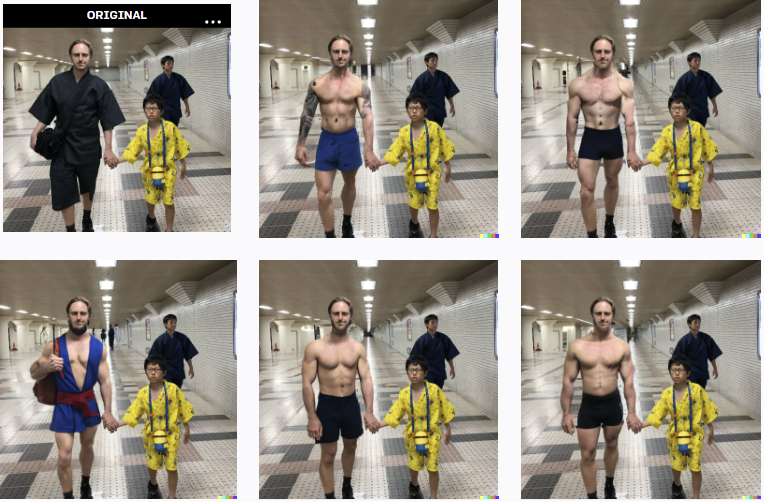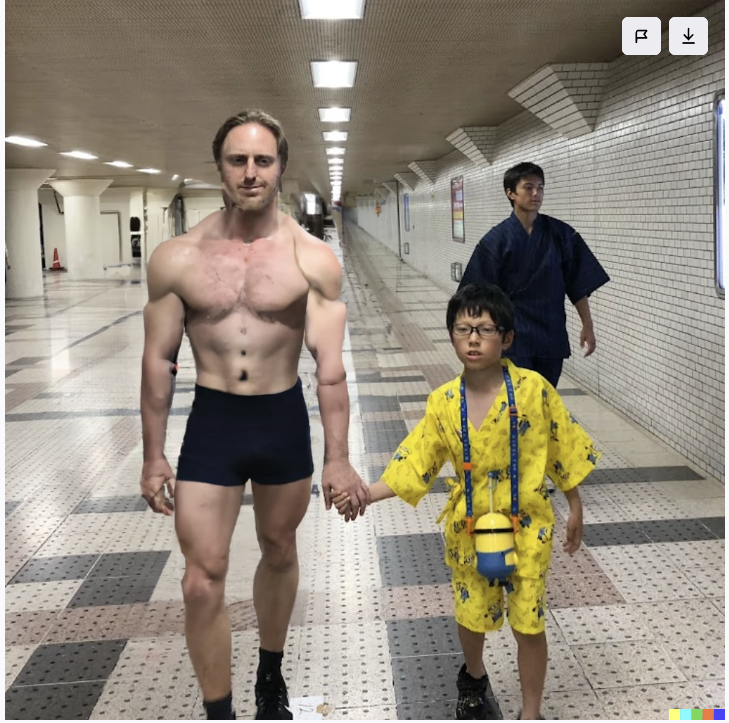 Hmm. Not great. I guess changing my body into one with muscles is just one step too far for today's technology. My guess is Dall-e actually doesn't know much about bare skin (nipples and belly button seem to be missing?) due to using a censored training set to stop it from.. well, doing certain things. I'll bet a suit works better, let's try that.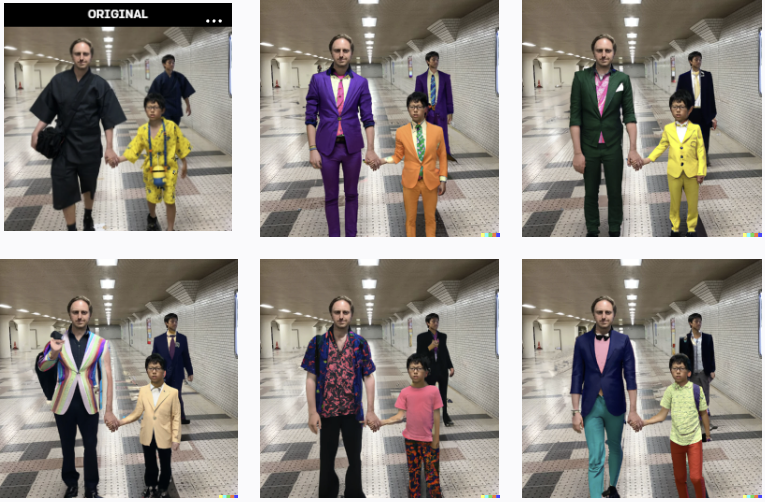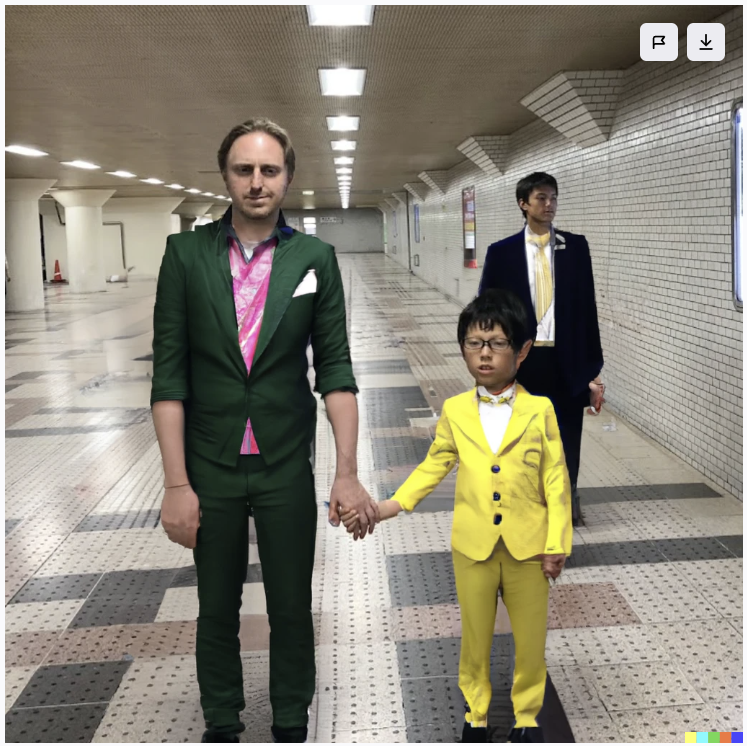 This time I did all three of us is one go. Not perfect – I wonder if it would work better if I did it in three separate operations, one for each person? Hrm. If you're curious how I set which areas it could fill, it looked like this: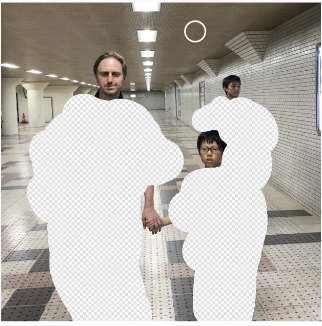 Random Dall-e 2 test pictures
More random pics with the prompts used, some prompts created by friends.